Turkmen national textile products are exposed in the international exhibition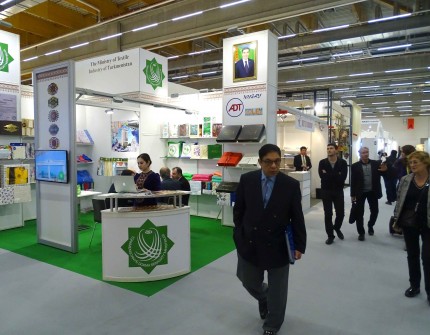 On 8 January 2019, the International exhibition "Heimtextil 2019" has started in Frankfurt am Main of the Federal Republic of Germany.
Over 3000 companies and organizations from 60 states across the world are participating to this international exhibition aimed at exposing the countries' achievements in the textile industry.
The delegation of the Ministry of the Textile Industry and the Chamber of Commerce and Industry of Turkmenistan has participated to this exhibition where the textile products made in Turkmenistan were exhibited.
In the framework of the Exhibition, the Turkmen delegation has met with the representatives of the "Messe Frankfurt" exhibition company. During the meeting, the issues of expanding the role of textile products made in Turkmenistan in world markets as well as improving the ways of cooperation were discussed.
The International Exhibition will continue until the 11 of January 2019.