Political consultations were held at the MFA of Turkmenistan between the Ministries of Foreign Affairs of Turkmenistan and France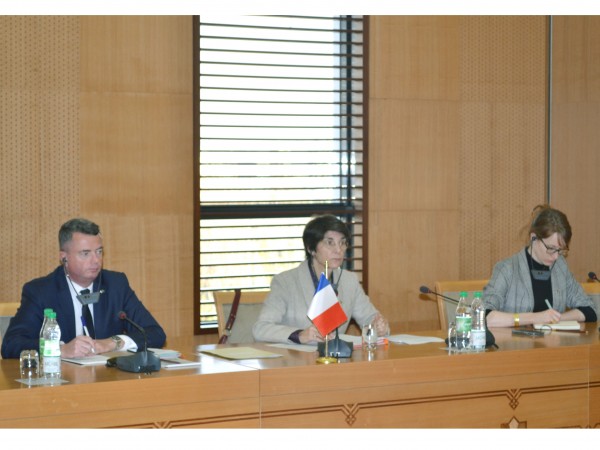 On January 24, 2019, political consultations between the Ministries of Foreign Affairs of Turkmenistan and France were held at the MFA of Turkmenistan. The French delegation was headed by Ms. Florence Mangin, Director of the Continental Europe Office of the Ministry of Europe and Foreign Affairs of France.
At the beginning of the talks, the sides exchanged views on the prospects for cooperation between Turkmenistan and France. The importance of activating bilateral visits on the level of the heads of states as well as strengthening of intergovernmental and inter-parliamentary ties was stressed. The parties also noted positive cooperation in the framework of international organizations, particularly with the UN and OSCE.
It should be also noted that in order to develop bilateral trade and economic relations between Turkmenistan and the French Republic, in March 2010, the Turkmen-French intergovernmental commission on economic cooperation was established. In this context, the parties stressed the significance of developing cooperation in the financial and banking sphere, improving the activities of French companies in Turkmenistan. Today, a number of French companies work in Turkmenistan in different areas.
Further, the issues of developing relations in the areas of education, health protection and culture were considered.
In addition, as part of political consultations, it was proposed to consider the possibility of organizing official visits at various levels and joint activities in 2019.