Issues related to Turkmen-Japanese cooperation were discussed at the MFA of Turkmenistan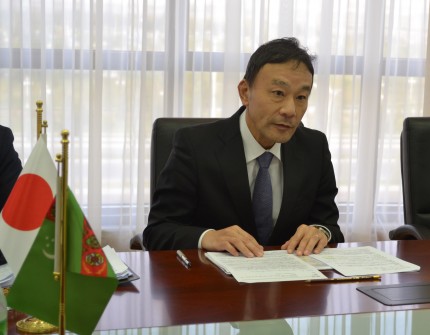 On April 22, 2019, a meeting of the Minister of Foreign Affairs of Turkmenistan with Ambassador Extraordinary and Plenipotentiary of Japan to Turkmenistan Katsumata Takahiko was held at the Ministry of Foreign Affairs.
During the talks, the parties noted with satisfaction the positive dynamics of bilateral relations development, particularly in political, trade-economic and cultural-humanitarian spheres.
In addition, the parties discussed effective work of Turkmen-Japanese Committee on economic cooperation, the next meeting of which is planned to be held at the end of May this year, as well as the Interparliamentary Friendship Group between the Parliament of Turkmenistan and the House of Representatives of the Parliament of Japan, which play a vital role in strengthening Turkmen-Japanese ties.