Sub-regional workshop on information exchange in customs started in Ashgabat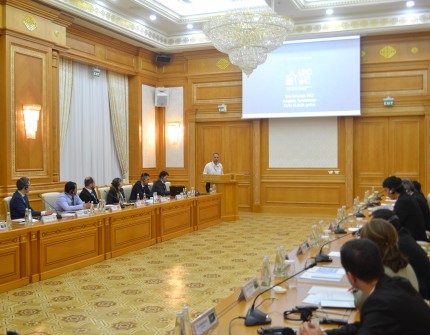 On the 1st of May 2019, a two-day sub-regional workshop on information exchange in Customs has started in the hotel "Archabil" of Ashgabat city.
The representatives of the State Customs Service of Turkmenistan, World Customs Organization, as well as a number of representatives of Customs services of Central Asian and East European countries take part in the workshop.
During the first day of the seminar, the participants discussed the current level of cooperation between the customs services of the world, including the opportunities for developing international standards on information exchange and leading practices. The participants informed the attendees about the professional experience accumulated in each of the represented country.
The workshop will continue its work on 2nd of May.