Informative meeting – briefing on the work of Turkmenistan in the healthcare system held in the MFA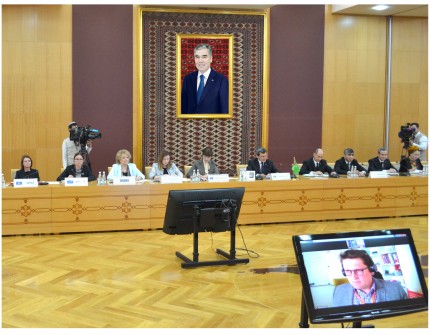 On the 22nd of April 2020, the informative meeting-briefing entitled "Development of the healthcare system of Turkmenistan and international cooperation" took place in the Ministry of Foreign Affairs of Turkmenistan.
The heads and representatives of the Ministry of Foreign Affairs, Ministry of Healthcare and Medical Industry, Ministry of Education, Ministry of Sport and Youth Policy of Turkmenistan, chiefs of diplomatic missions and representatives of international organizations accredited in Turkmenistan participated to the event. The representatives of local and foreign mass media also took part in the session.
During the speeches, it was told in detail about the effectiveness of the healthcare system of Turkmenistan and the significance of international cooperation in this regard. It was noted that under the leadership of President of Turkmenistan Gurbanguly Berdimuhamedov, the national programmes on the protection of human health are successfully realized, as well as the necessary measures are taking place on the prevention of dangerous infectious diseases taking into consideration the recommendations of the World Health Organization and the national legislation of the country. It was voiced that not a single case of the disease caused by the new type of coronavirus COVID-19 was detected in Turkmenistan.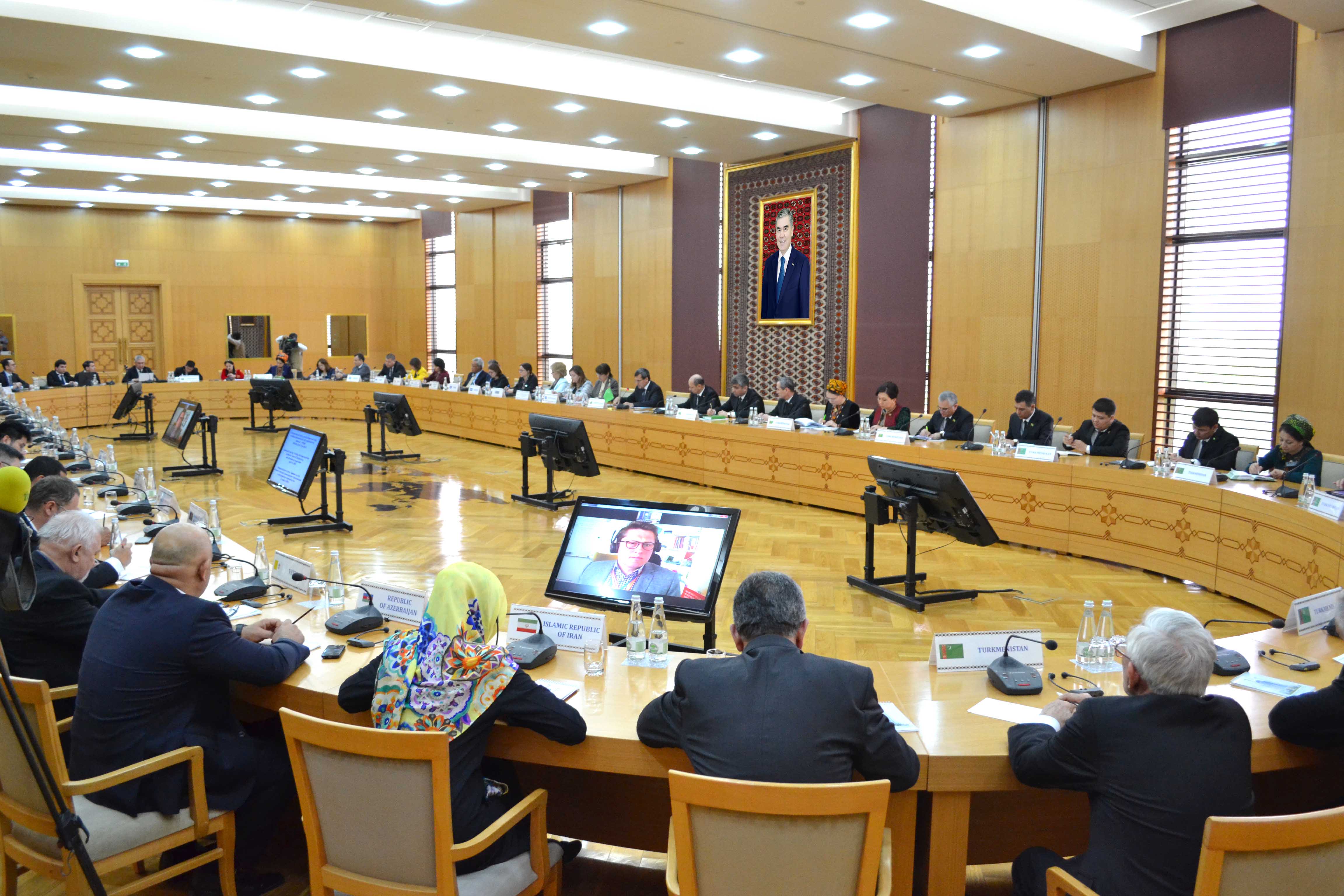 In their speeches, the representatives of international organizations, in particular the UN Resident Coordinator in Turkmenistan Elena Panova, Special Representative of the UN Secretary-General, Head of the Regional Centre for Preventive Diplomacy for Central Asia Natalia Gherman, Head of WHO Country Office in Turkmenistan Paulina Karwowska, Head of UNICEF Office in Turkmenistan Christine Weigand, and the Head of OSCE Center in Ashgabat Natalya Drozd noted the efficiency of actions taking place in the healthcare of the country, including the high level of immunization of the population, as well as the projects and programmes on combatting infectious and non-communicable diseases.
The exchange of views pertaining to further cooperation of Turkmenistan with the international partners for the benefit of the overall health, peace and stability took place.