Turkmen leader and the Vice-premier of UAE discuss important aspects of international cooperation in telephone conversation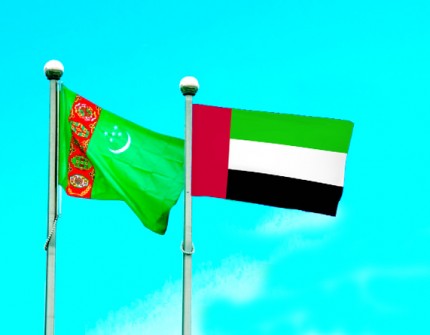 On July 25, 2020, President Gurbanguly Berdimuhamedov had a telephone conversation with Mohammed bin Rashid Al Maktoum, Vice-President and Prime Minister of the United Arab Emirates, Ruler of Dubai.
Having warmly greeted the Emir of Dubai, the President of Turkmenistan congratulated him and fraternal people of UAE with coming big holiday of Islamic world – Eid AL Adha.
During telephone conversation, the sides have discussed important aspects of interstate cooperation. It was noted that strengthening of diplomatic, economic and humanitarian relations between two countries meet political demands and interests of both states. The Head of Turkmenistan highlighted that all efforts would be put in order the partnership with UAE to be long, trustful and efficient.
Global problem, which is presented by coronavirus pandemic these days, which caused crisis in international trade, disturbance of production activity and foreign economic relations, has been highlighted.
Having noted that it is necessary to consolidate efforts of all countries for efficient combating of the pandemic, President Gurbanguly Berdimuhamedov confirmed that Turkmenistan is open for active cooperation with the world community in development of new methods of combating of this evil.
In the end, the sides exchanged congratulations on Eid Al Adha and cordial wishes, having addressed wishes of pace, wealth and further prosperity to the nations of two states.