Turkmenistan intends to strengthen its position as a donor of international anti-crisis funds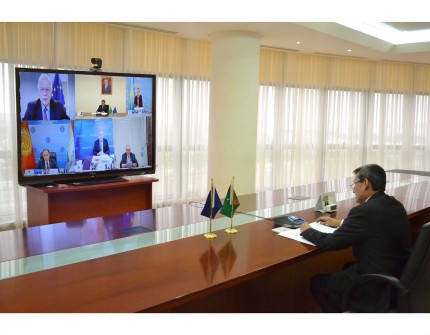 During the ministerial meeting in the "Central Asia - European Union" format, the delegation of Turkmenistan paid special attention to the need to jointly resolve crisis situations arising from political, economic, humanitarian, natural, technogenic and other reasons.
It was emphasized that Turkmenistan intends to increase its participation in international programs, funds and related projects created to prevent crises, as well as minimize their negative consequences.
In particular, the efforts of the Turkmen side to address humanitarian and social issues through participation in the formation of the Central Emergency Response Fund (CERF), established by the United Nations General Assembly, were noted.
In this regard, it was reported that on December 8 this year, during the upcoming high-level pledging event to CERF, convened by the UN Secretary General, Turkmenistan will officially declare its next financial contribution to this humanitarian fund.
In addition, the Turkmen side drew attention to the intensification of cooperation between the country and the UN Office for the Coordination of Humanitarian Affairs (UN OCHA), within which it is planned to launch joint implementation of new projects in 2021.