Within the framework of the visit of the delegation of Turkmenistan to the UAE, the issues of bilateral interaction were discussed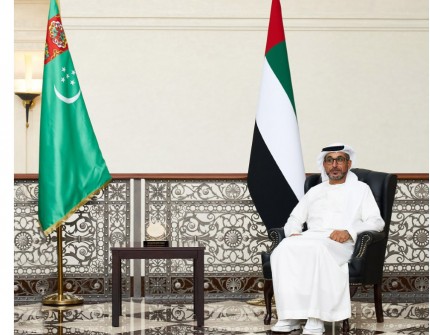 A number of bilateral meetings were held within the framework of the visit of the Turkmen delegation headed by the Deputy Minister of Foreign Affairs of Turkmenistan B.Matiyev to the UAE.
In particular, on August 29-30, 2021, the delegation held bilateral talks with the Leadership of the Supreme Council of the National Security of the UAE and with the Director General of the Abu Dhabi Fund for Development Mohammed Saif Al Suwaidi.
During the talks the parties gave a high rating to the current level of the relations between Turkmenistan and the UAE. The firm targeting of the two countries to maintain the regular and trustful dialogue in the interests of the parties were confirmed.
The need of the active upbuilding of multi-profile bilateral partnership including in political, trade-economic, energy, financial-investment and other directions representing mutual interest was expressed.
Particular attention has been paid to the evolving situation in Afghanistan. In this context, the Turkmen side once again confirmed no alternative to the settlement of the situation on the Afghan soil exclusively by the politico-diplomatic means.