The talks between the heads of the foreign policy agencies of Turkmenistan and Austria took place in Ashgabat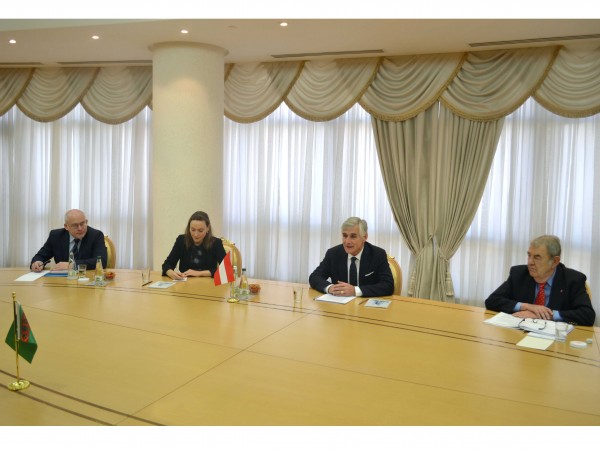 Today, on November 9, a meeting of the Minister of Foreign Affairs of Turkmenistan Rashid Meredov with the Federal Minister for European and International Affairs of the Republic of Austria Michael Linhart who arrived to the Turkmen capital on a working visit took place in the premises of the MFA.
R.Meredov in his welcoming speech said that Turkmenistan is interested in further activation of bilateral and multilateral collaboration with Austria on every field of mutual interest.
In the course of the constructive talk the heads of the foreign policy agencies of the two countries considered the key vectors of bilateral cooperation, as well as exchanged views on actual issues of international agenda. It was noted the significance of mutual support of each other's initiatives within the framework of authoritative international organizations.
In this context it was highlighted the readiness of Turkmenistan and Austria to build-up fruitful cooperation in the spheres of political-diplomatic, trade-economic and cultural-humanitarian interaction. The need of further intensification of the contacts in the fields of energy, transport, trade, economics, health protection, education, science and culture with the active participation of state and business structures of the two countries was expressed.
The holding of the regular 11th meeting of Joint Turkmen-Austrian Commission in the first half of 2022 was proposed.
Concerning the theme of regional dialogue on strengthening security and provision of stable growth, the Ministers focused on the need of further consolidation of efforts of international community on peaceful and humanitarian settlement of the Afghan question. The timeliness of the online-meeting on the situation in Afghanistan which took place on the initiative of the Austrian side at the end of August of the current year was highlighted.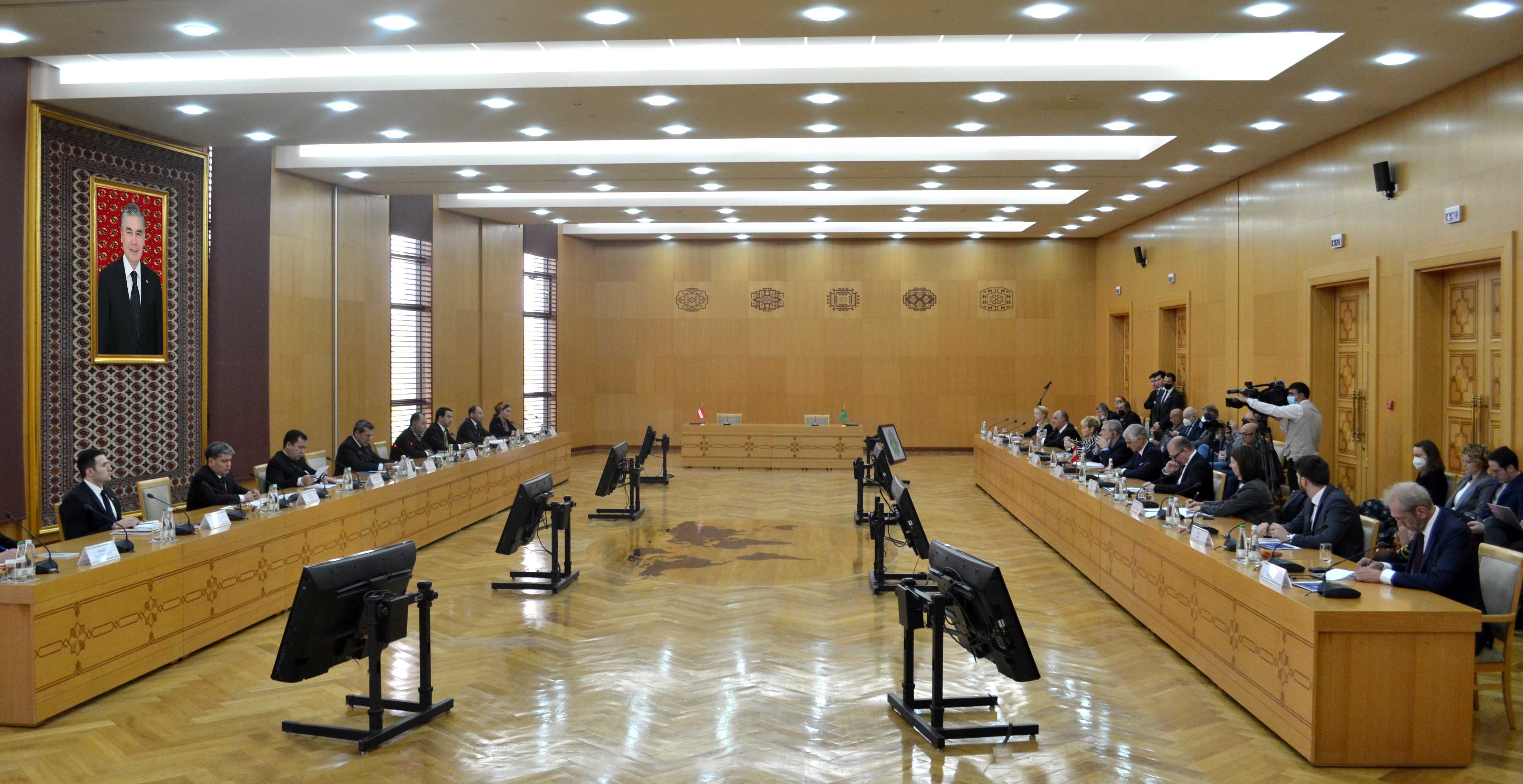 Within the framework of the meeting the presentation of investment opportunities in participation of the heads of the MFA of the two countries, the heads of the relevant departments of Turkmenistan and representatives of the business circles of Austria was held.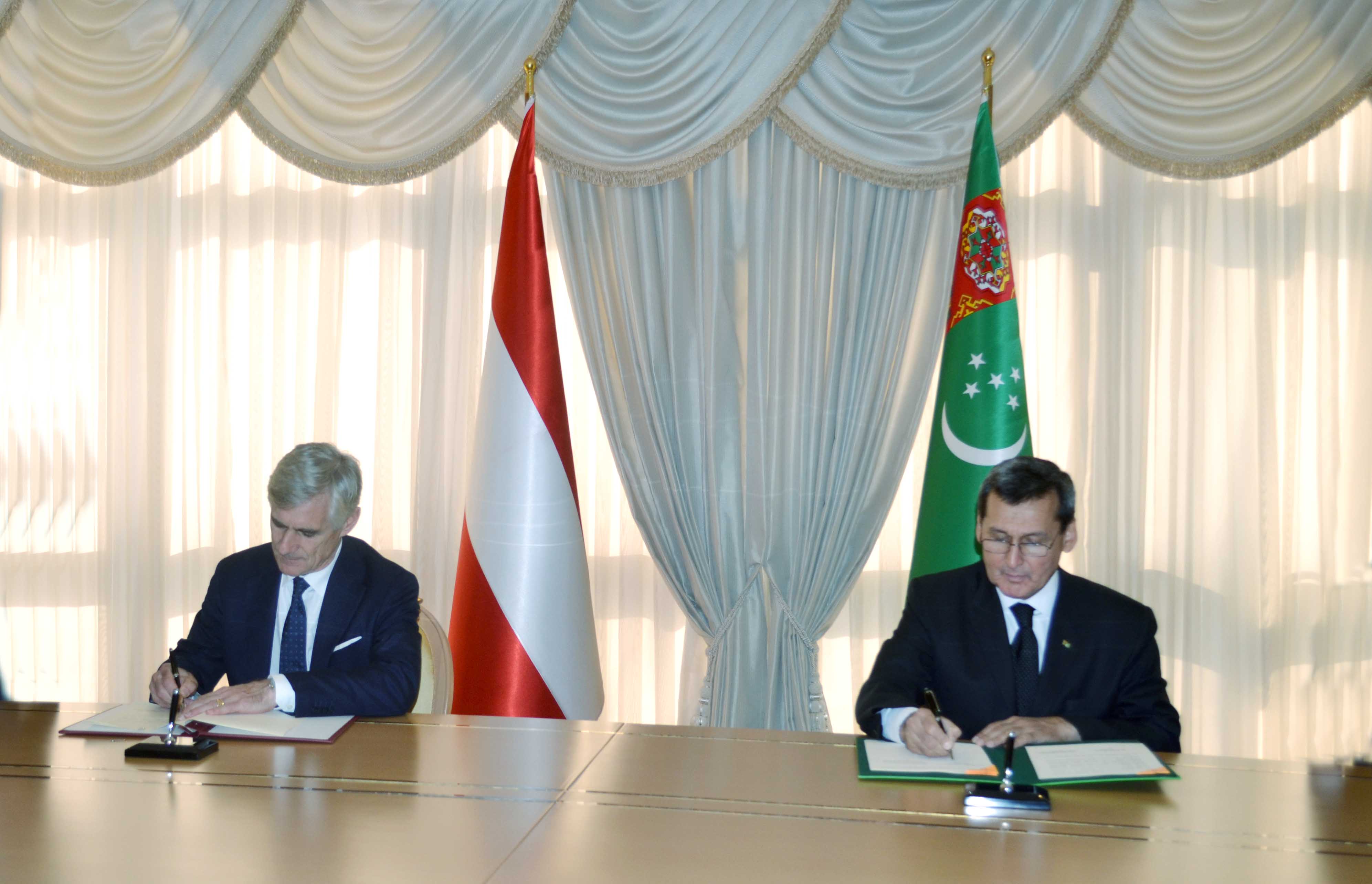 Following the negotiations R.Meredov and M.Linhart signed Cooperation Program between the Ministry of Foreign Affairs of Turkmenistan and the Federal Ministry for European and International Affairs of the Republic of Austria for the years of 2022 and 2023.