INFORMATION FOR THE MEDIA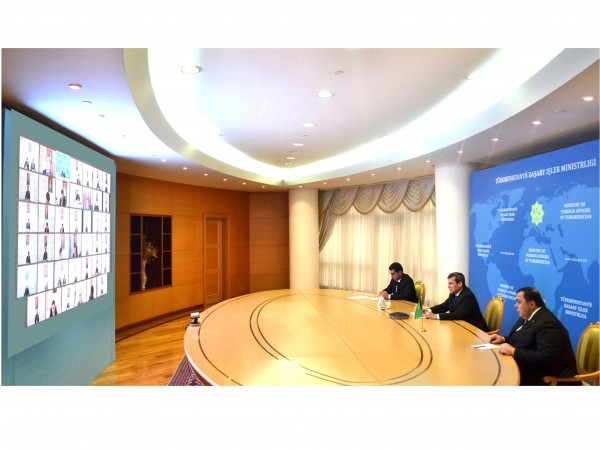 Today, on February 27, the Minister of Foreign Affairs of Turkmenistan Rashid Meredov held a meeting with the diplomatic corps of the country abroad.
A comprehensive discussion of the issues of holding at a high organizational level the upcoming elections of the President of Turkmenistan, which will be held on March 12, 2022, became the main topic of the current meeting, which was held in the format of videoconferencing.
As it was said, at present, in the course of active preparation for the elections of the President of the country, 41 polling stations have been formed in the embassies and consulates of Turkmenistan located in 30 countries of the world.
This, in turn, once again proves that an electoral system of a high level of democracy has been formed in Turkmenistan, and the rights of citizens are fully realized.
Press service of the Ministry of
Foreign Affairs of Turkmenistan
February 27, 2022