The newly appointed Ambassador of Kyrgyzstan presented copies of his credentials at the Ministry of Foreign Affairs of Turkmenistan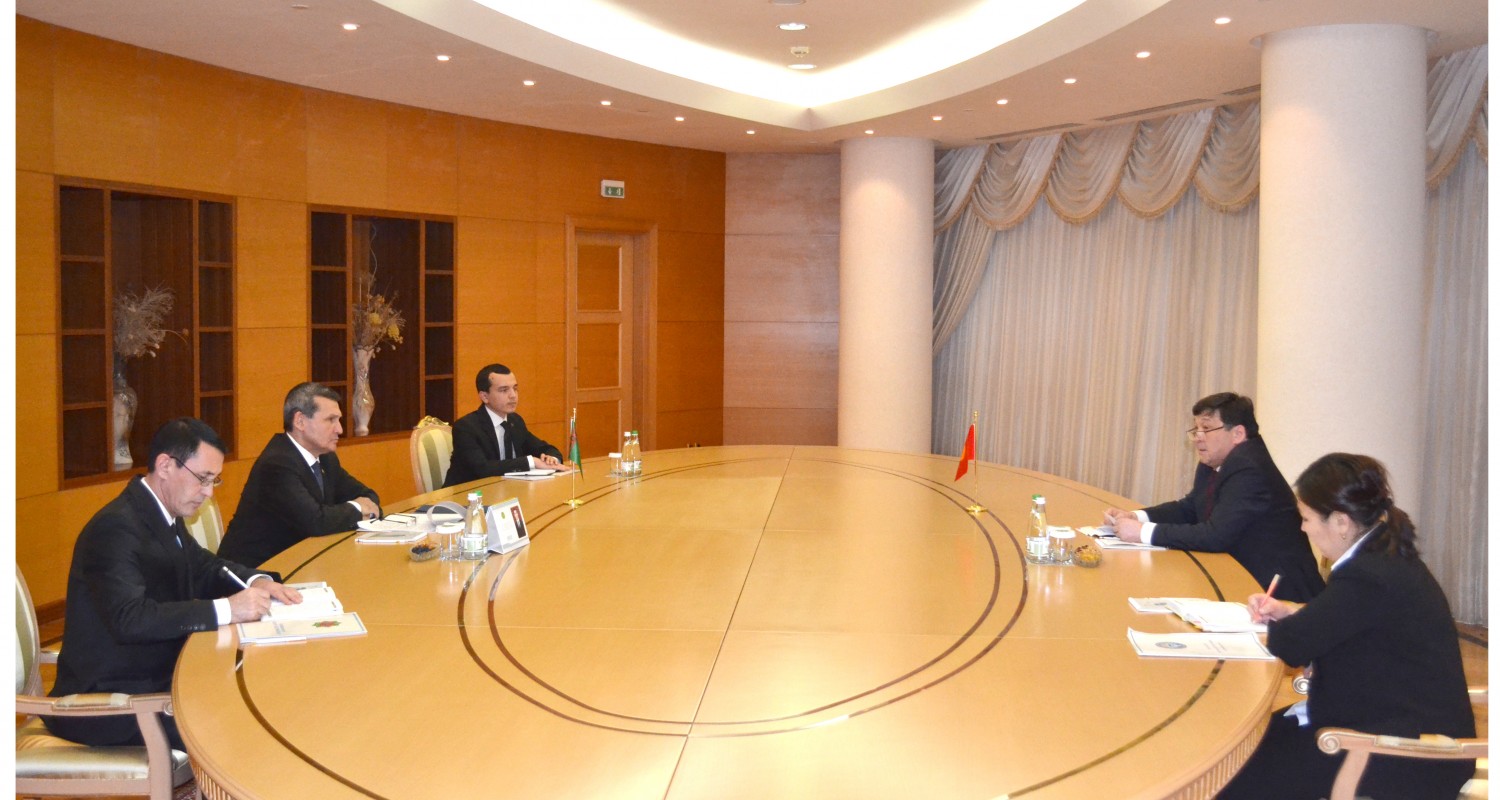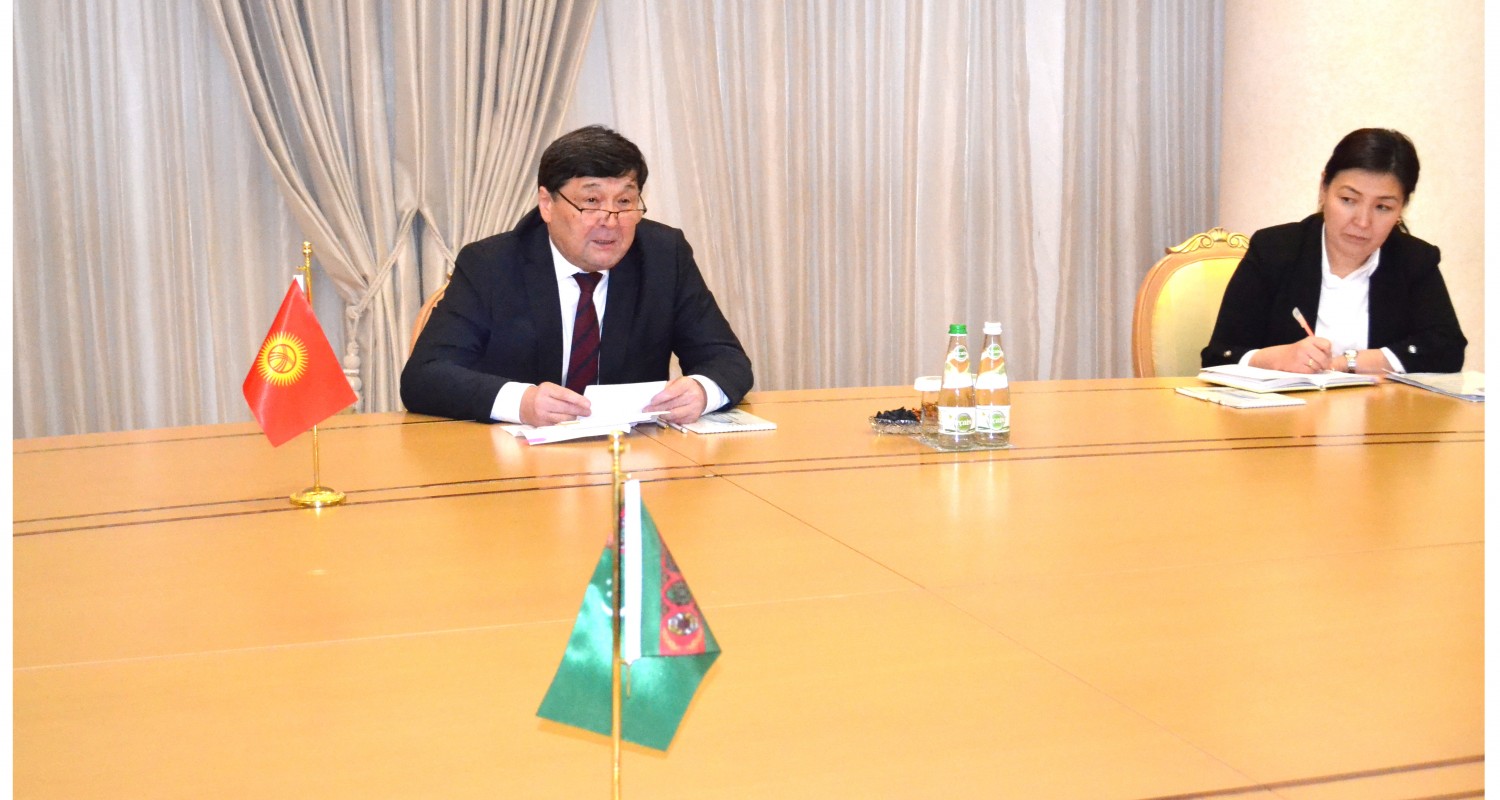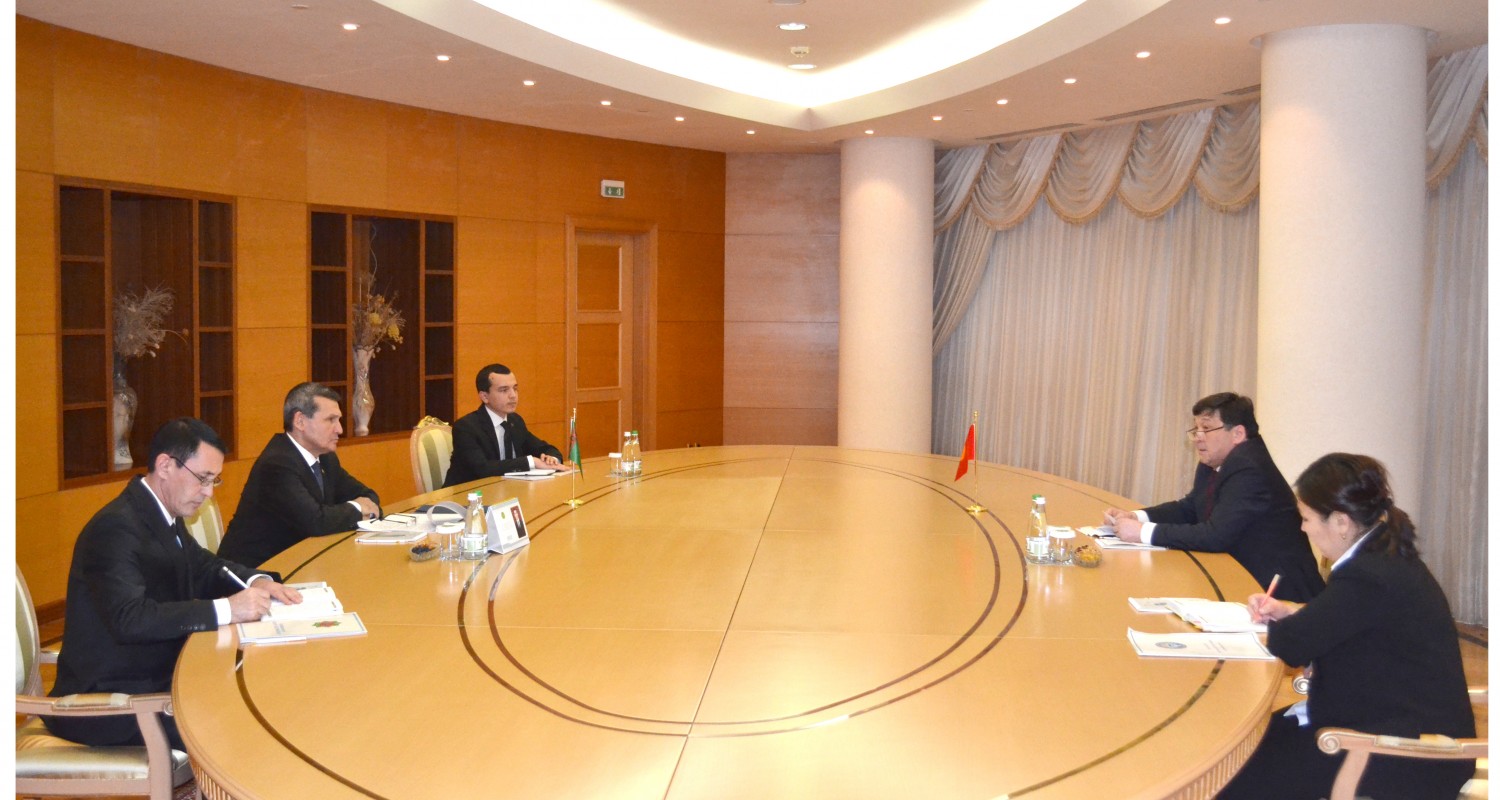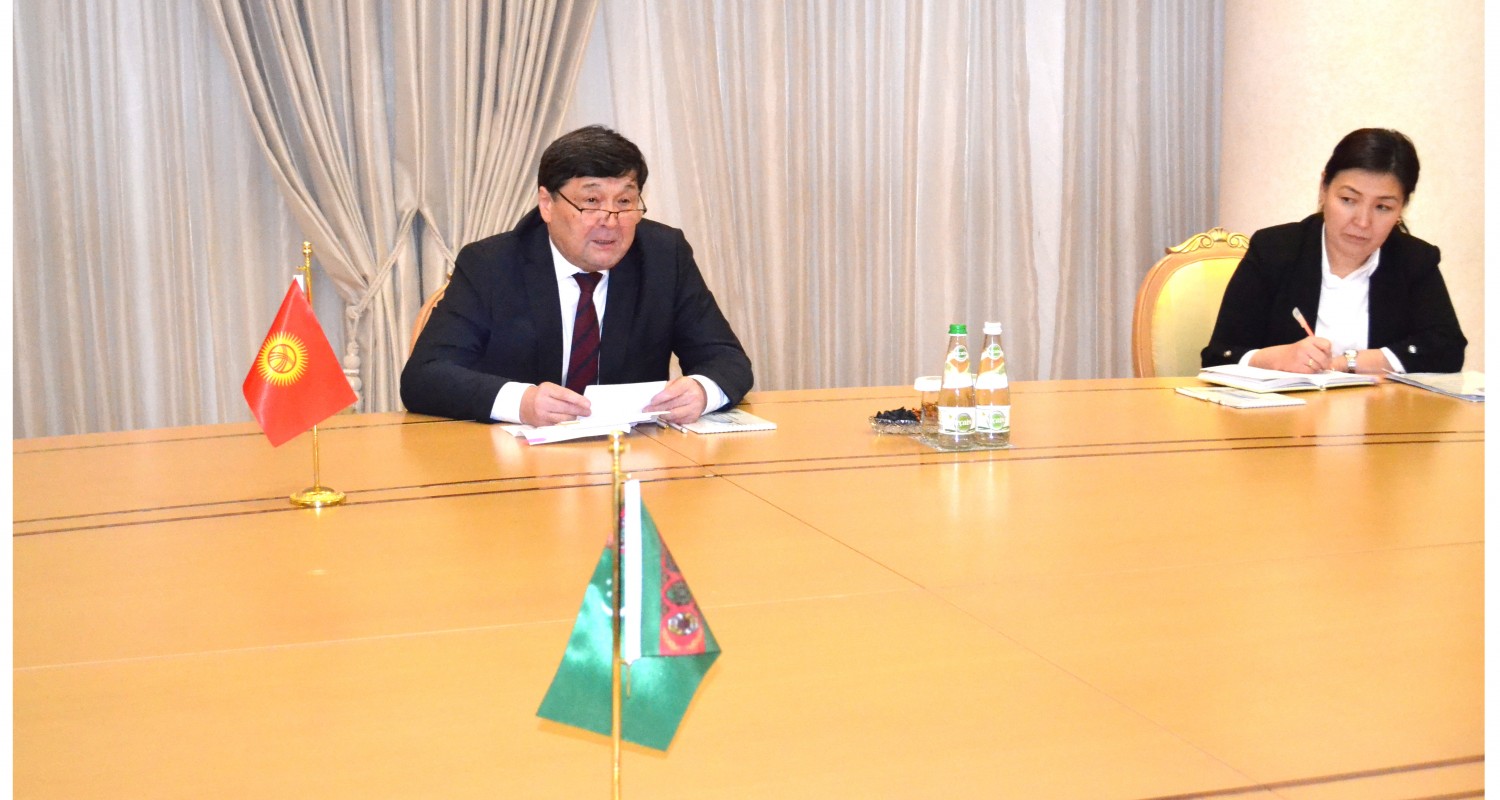 On January 10, 2023, the Minister of Foreign Affairs of Turkmenistan Rashid Meredov met with the newly appointed Ambassador of the Kyrgyz Republic to Turkmenistan Azizbek Madmarov.
During the conversation, R.Meredov congratulated the Ambassador of Kyrgyzstan on his appointment to a responsible position, wished him success in his diplomatic activities.
At the meeting, issues of strengthening relations in various areas of bilateral and multilateral cooperation were considered.
The parties stressed the importance of maintaining contacts at the highest and high levels, both in the format of bilateral visits and within the framework of multilateral platforms.
The diplomats also indicated the expediency of increasing contacts between the foreign ministries of the two countries.
Attention was paid to the activities of the intergovernmental Turkmen-Kyrgyz commission on trade, economic, scientific, technical, cultural and humanitarian cooperation in expanding bilateral relations. In addition, the prospects for cooperation in the electric power and transport and logistics industries, as well as in the cultural sphere, were discussed.
During the meeting, Ambassador A. Madmarov presented copies of his credentials to the Foreign Minister of Turkmenistan and stressed that during his diplomatic mission in Turkmenistan he would make every effort to further expand and strengthen Turkmen-Kyrgyz relations.