Ambassador of the State of Israel presented copies of the credentials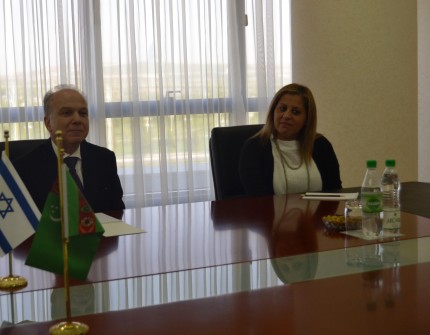 On October 16, 2017, at the Ministry of Foreign Affairs of Turkmenistan there was a meeting with the new Ambassador Extraordinary and Plenipotentiary of the State of Israel to Turkmenistan Mr. Moshe Kamhi.
At the beginning of the meeting, the Ambassador presented copies of his credentials. Congratulating the Ambassador on his appointment to a responsible post, the Turkmen side expressed its readiness to render all possible assistance and support to him in broadening bilateral cooperation.
Issues of strengthening cooperation in the spheres of politics, economy and culture were discussed. Among the priority areas of cooperation the sides discussed the issues of cooperation within the framework of international organizations, primarily the UN. During the talks, the need for further expansion of a fruitful dialogue between the ministries of foreign affairs was noted.