Meeting of experts on the implementation of the Transit and Transport Cooperation Agreement (Lapis Lazuli Route Agreement)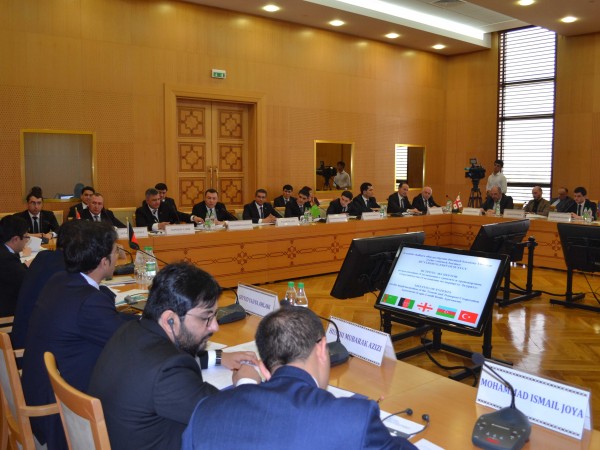 On April 13, 2018, the first meeting of experts on the implementation of the "Agreement on Transit and Transport Cooperation (Lapis Lazuli Route Agreement)" was held at the Ministry of Foreign Affairs of Turkmenistan. The Agreement was adopted during the 7th Regional Economic Cooperation Conference on Afghanistan (RECCA VII) on November 15, 2017 in Ashgabat.
Experts from various sectors and ministries of Turkmenistan, the Islamic Republic of Afghanistan, the Republic of Azerbaijan, Georgia and the Republic of Turkey - the countries that have signed this Agreement, participated in the meeting.
Having considered information on the main operating transport routes in the territories of the member countries of the Agreement, the parties considered the issues of tariff optimization under the Agreement.
During the meeting, experts discussed possible mechanisms for implementing the provisions of the Agreement on the Lapis Lazuli Route concerning customs issues. Also the participants of the meeting were familiarized with the tax legislation of the participating countries and touched on the issues of taking possible measures to fulfill the obligations arising from this Agreement.