The adoption by the UN General Assembly of two Resolutions is another victory of the foreign policy of the President of Turkmenistan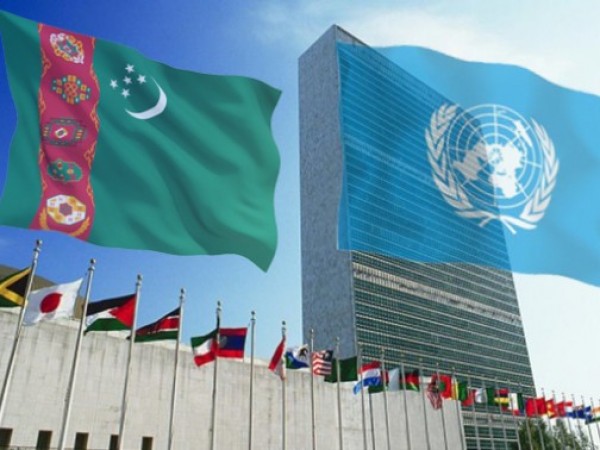 The adoption on April 12, 2018 by the United Nations General Assembly of two more Resolutions initiated by the President of Turkmenistan Gurbanguly Berdimuhamedov, once again highlighted the growing role of our country in the international arena in affirming humanistic principles, its creative and peacekeeping potential.
Thus, the Resolution on the announcement of the World Bicycle Day on June 3, the Community of Nations welcomed and supported the tremendous work being carried out in Turkmenistan to develop the sports and physical culture and health movement, the formation of the ecological culture of the society, and cooperation in this field between states and peoples.
President Gurbanguly Berdimuhamedov laid such wonderful traditions as regular bike rides, which gather thousands of compatriots of all ages to start, Days without motor transport, which call on the public to realize environmental responsibility, the Yovars, which allow every citizen of the country to contribute to the transformation of their native land into a flourishing land.
The special attitude of the head of state towards sports, first and foremost, as the best means of maintaining the health of the people, is constantly reflected in the consistently pursued social policy of Turkmenistan, whose goal is to improve the quality of life of the population and the upbringing of healthy and strong spirit generations.
Literally "hand in hand" with the Resolution "World Bicycle Day" is another Resolution - "Cooperation between the United Nations and the International Fund for Saving the Aral Sea", which is directly related to the creation of a full-fledged international mechanism for interaction in the field of ecology, and in particular, prevention of the consequences of the Aral Sea crisis.
As part of the chairmanship at the International Fund for Saving the Aral Sea (IFAS) for the period 2017-2019, Turkmenistan is already implementing a number of proposals for enhancing cooperation between the countries of the region in order to improve the environmental and socio-economic situation in the Aral Sea basin.
During its presidency in IFAS, Turkmenistan is making every effort to increase the international authority of IFAS, its importance in combating global natural disasters, and partnerships to achieve the goals of sustainable development.
In general, the adoption of new United Nations resolutions is another major success of the diplomacy of President Gurbanguly Berdimuhamedov and recognition of the Turkmen leader's achievements in the humanization of international relations and their development in a constructive channel for the benefit of the peoples of the whole planet.