The delegation of our country will take part in the Political Forum on Sustainable Development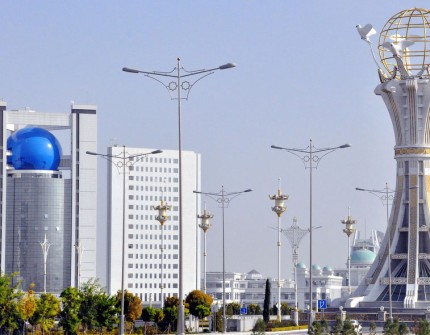 On June 28, 2018, at the joint meeting of the Cabinet of Ministers and the State Security Council of Turkmenistan, the Deputy Chairman of the Cabinet of Ministers, the Minister of Foreign Affairs reported on preparations for the High-Level Political Forum on Sustainable Development under the aegis of the UN Economic and Social Council (ECOSOC), scheduled for July this year in New York.
As is known, this month our country was elected to the membership of ECOSOC for the period of 2019-2021. By building cooperation with the United Nations, its leading institutions and specialized agencies on the principles of strategic partnership, neutral Turkmenistan is currently a member of 9 UN structures, within which it carries out relevant work.
The Political Forum under the auspices of ECOSOC is assigned the role of the main multilateral mechanism in the UN system for monitoring the implementation of the Agenda for Sustainable Development for the period until 2030. This year's high-level meeting will address the issues of providing the population with water resources and rational water use, access to reliable, stable and modern energy sources, as well as environmental issues, including combating desertification, preserving biodiversity, etc.
In addition, within the framework of the forum on July 18, it is planned to organize a presentation of the TAPI gas pipeline project and the corresponding exhibition. Delegations of the Central Asian countries are also expected to attend an event dedicated to strengthening stability through the SDGs, and in this context, new directions for cooperation with Central Asia.
The political forum will unite 193 UN member states, as well as more than 50 international organizations. In this connection, it is planned to send a governmental delegation of Turkmenistan to participate in its work.