International Rally «Amul-Khazar 2018» is actively presented and popularized abroad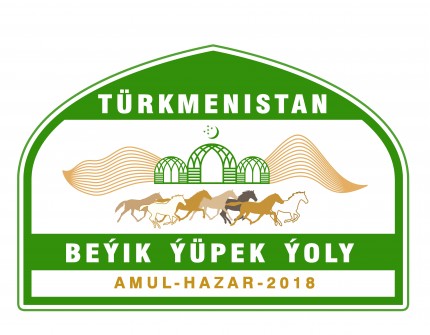 The active work on popularization and broad presentation of International Rally «Amul-Khazar 2018» also known as Turkmen Desert Race-2018 is well underway. Recently, the presentation of this sports event was held in the Embassies of Turkmenistan in Saud Arabia, Turkey, Japan, Azerbaijan, Austria and Republic of Korea. The presentation covered broad issues related to aforementioned international rally.
There was a meeting with the President of Motor Sport Federation of the UAE and Emirates Auto Club to discuss the upcoming event. The President of Emirates Motor Sport Federation of the UAE and Emirates Auto Club expressed readiness to share his experience in organizing such international rally and accepted the invitation to attend the event as a visitor. Moreover, the President announced that the UAE team has every intention to take part in the rally.
Turkmen Desert Race-2018 materials were put on exhibition in the city of Orashtie during Romanian "Off Road and Rally Raid" championship. All rally vehicles were emblazoned with «Amul-Khazar 2018» logos.
The presentation in Astrakhan, Russian Federation coincided with another popular event. On July 18, Turkmen racers arrived in Astrakhan to participate in International "Silk Way Rally-2018".
Within the framework of «Rallye Weiz» organized by FIA in Austria, racers and visitors were given an opportunity to get familiarized with Turkmen Desert Race-2018. Short video introducing international rally was shown for them. International Rally «Amul-Khazar 2018» had drawn significant attention among racers and visitors in Austria.
In addition, new information about the events organized on Turkmen Desert Race-2018 are posted regularly in internet-sites and articles are published in foreign periodicals.