Meeting with the delegation of WHO in the MFA of Turkmenistan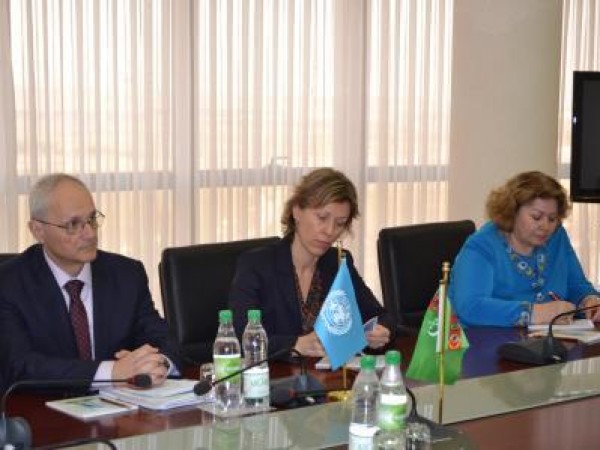 On March 02, 2017 in the MFA of Turkmenistan there was a meeting with the director of the Division of Non communicable diseases and Promoting Health from the Regional Office for Europe Mr.Gauden Galea and the manager of the building capacity for tobacco control program Mrs. Christina Mauer-Stender, who have arrived to Turkmenistan to participate in the conference dedicated to 25-th anniversary of Turkmenistan's membership in UN.
During the meeting representatives of WHO presented report about second year of the project named "The implementation of the Ashgabat declaration: to make European region tobacco free" and discussed opportunities for extension of the tobacco control project.
Having noted the high level and productivity of Turkmenistan's long-term cooperation with WHO, the sides expressed their satisfaction for successful results of interaction, where one of the important areas was fight against smoking tobacco. Also the sides expressed their satisfaction of Turkmenistan's attainments in fighting against tobacco on the national level.
The representatives of WHO also recommended to work out a plan of action for assignment to the 5th Asian Indoor and Martial Art Games tobacco free status.