Delegation of Turkmenistan took part at the meeting of the Moscow format consultations on Afghanistan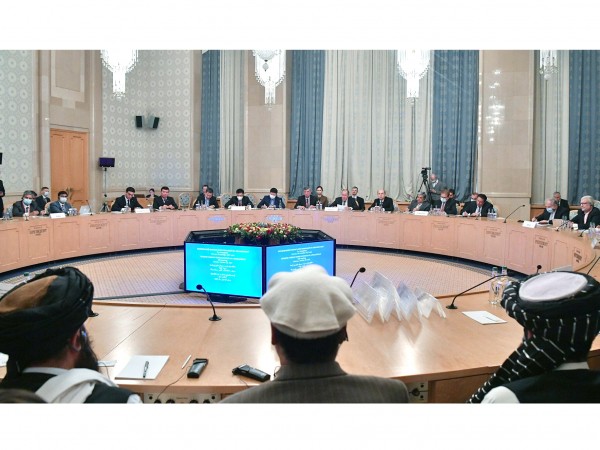 On October 20, 2021, the meeting of the Moscow format consultations on Afghanistan took place in the Russian capital. The meeting was attended by the representatives of more than 10 countries including the delegation of Afghan Government.
Turkmen delegation headed by the Deputy Minister of Foreign Affairs of Turkmenistan V.Hajiyev participated to the current forum in Moscow.
Within the framework of the meeting, the Minister of Foreign Affairs of the Russian Federation S.Lavrov made an address to the participants.
During the current multi-sided dialogue the participants discussed actual issues concerning consolidation of efforts of the international community to prevent the humanitarian crisis in Afghanistan, as well as to provide of inclusive conditions of development in the country.
In his speech the head of the delegation of Turkmenistan noted that regular meetings in such format contribute to the development of new approaches and consolidated solutions aimed at ensuring stability on the Afghan soil and beyond.
In this context, the expediency of revitalizing of bilateral and multilateral contacts with the Afghan side is expressed for discussion, exchange of views and finally to urgently address pressing issues of interaction.
In addition, within the frame of the meeting special attention was paid to the opportunities to develop mutually acceptable approach to the cooperation with the international organizations and financial institutions in the context of their participation in implementation trans-Afghan energy, transport and industrial corridors.
V.Hajiyev noted that Turkmenistan, as neighboring state is deeply interested in political stability and security of the afghan people, resolving contradictions by peaceful, political-diplomatic means.