Telephone conversation between the President of Turkmenistan and the President of the Russian Federation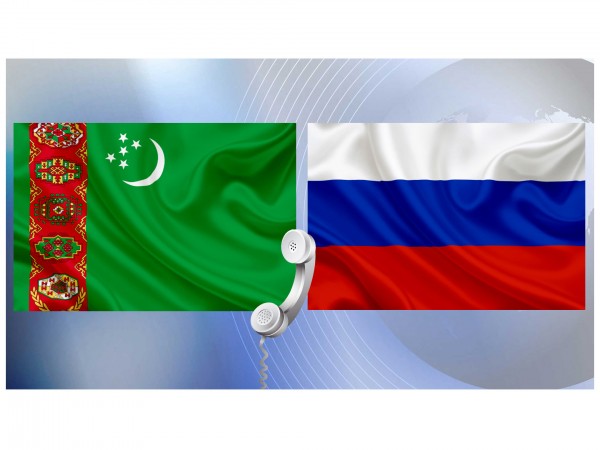 On September 22, 2022, a telephone conversation took place between the President of Turkmenistan Serdar Berdimuhamedov and the President of the Russian Federation Vladimir Putin.
The head of the friendly country warmly and cordially congratulated President Serdar Berdimuhamedov on his birthday, wishing him good health, well-being and further success in his many-sided state activities. As noted, the Russian Federation highly appreciates the efforts of the President of Turkmenistan aimed at strengthening the traditional cooperation between the two states.
Expressing gratitude for the congratulations and good wishes, as well as for the constant attention to the development of good neighborly relations between Turkmenistan and the Russian Federation, the head of state noted with satisfaction that the traditionally friendly relations of our countries, based on the principles of strategic partnership, trust and mutual understanding, are successfully developing today on the widest range of areas.
In this context, the Turkmen leader noted the productivity of the recent meeting with the President of Russia on the sidelines of the Samarkand Summit of the Shanghai Cooperation Organization, which made it possible to discuss topical issues of interaction and exchange views on the prospects for further partnership.
During the conversation, it was emphasized that Turkmenistan pays special attention to strengthening a constructive dialogue with the Russian Federation as one of the priority vectors of its foreign policy. The productivity of bilateral contacts at the highest state and government levels, as well as the ever-expanding ties with Russian regions, was noted.
The heads of state were unanimous in their opinion that the expansion of trade and economic ties occupies a special place on the agenda of the multifaceted Turkmen-Russian partnership, which is greatly facilitated by the effective work of the joint Intergovernmental Commission.
Confirming their readiness for further comprehensive multifaceted cooperation, the parties expressed confidence in its successful development for the benefit of the peoples of the two friendly countries.
At the end of the telephone conversation, Presidents Serdar Berdimuhamedov and Vladimir Putin exchanged best wishes for each other and the peoples of Turkmenistan and the Russian Federation.