Bilateral consultations on consular issues were held between Turkmenistan and Russia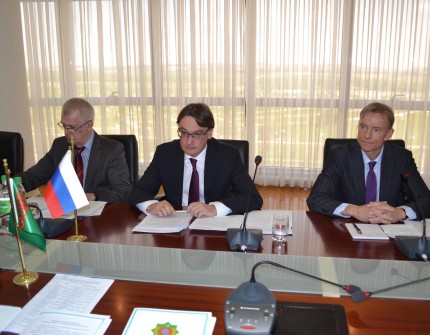 On April 18, 2018, bilateral consultations on consular issues at the level of the Deputy foreign ministers were held at the Ministry of Foreign Affairs of Turkmenistan, with the participation of the representatives of relevant departments of Turkmenistan and the Russian Federation. The Russian delegation was headed by Deputy Minister of Foreign Affairs E.Ivanov.
Noting the positive dynamics of the development of bilateral relations in the political, trade-economic and cultural-humanitarian spheres, the sides exchanged views on the issues of developing cooperation between the consular services of the two countries.
Within the framework of the consultations, the meeting participants discussed issues on the international agenda in the field of migration. The heads of delegations noted the importance of holding regular bilateral consultations on consular matters between the foreign ministries of the two countries to further expand cooperation and study best practices.