New Ambassador of the Sultanate of Oman is accredited in Turkmenistan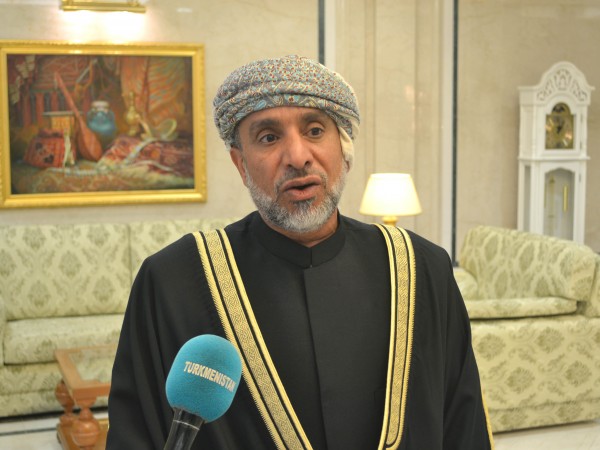 On the 23rd of April 2019, the Ambassador Extraordinary and Plenipotentiary of the Sultanate of Oman in Turkmenistan (with residence in Ankara) Qasim Mohamad Salim Al-Salhi presented his credentials to the Chairwoman of the Parliament of Turkmenistan.
On behalf of the President of Turkmenistan Gurbanguly Berdimuhamedov, the head of Parliament congratulated the plenipotentiary representative of the Sultanate of Oman with the appointment to the high diplomatic post and wished him success in strengthening friendship and activating cooperation between Turkmenistan and Oman.
During the meeting, the parties exchanged views on current state and prospects of widening bilateral cooperation, as well as underlined preparedness to the development of ties between the parliaments of Turkmenistan and the Sultanate of Oman.